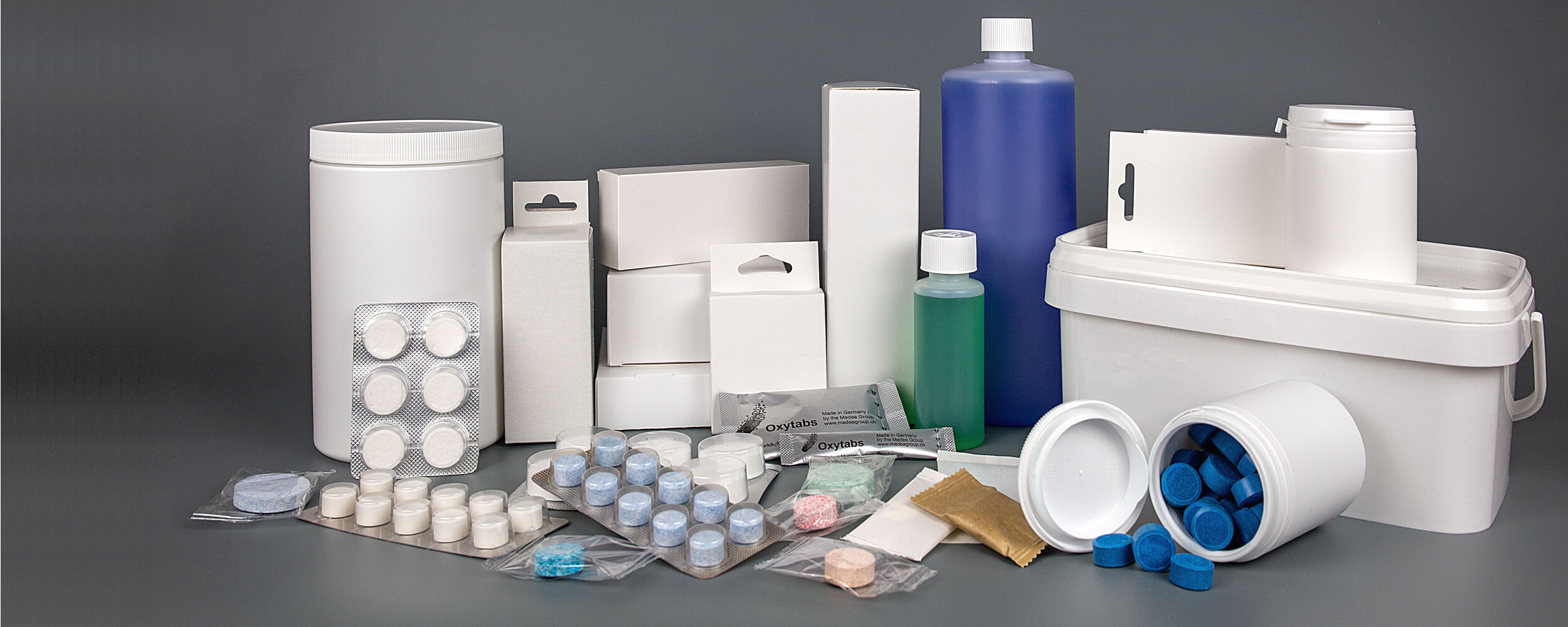 Product forms
Tablets, powders, or liquids - we offer you the product form which is best suited according to your requirements.
Wherever possible, we recommend tablets. The advantages are obvious:
Easy to use
Highly reduced dust formation
Correct dosage
Easy storage
Reduced transport cost
Reutilization of spray bottles
Liquids and powders are advantageous if:
Special ingredients are required for the product which cannot be pressed into tablets
Openings are too small to insert tablets
At a glance: Product type advantages
Reutilization of spray bottles etc.
Reduced storage precautions
Suitability for small openings
Concentration of ingredients in ready-for-use liquid
Simple, safe, and environmentally friendly
Regardless of the product form you wish – all our products are easy and safe to use. As a matter of principle, we avoid using substances harmful to health, so we rather choose environmentally friendly ingredients.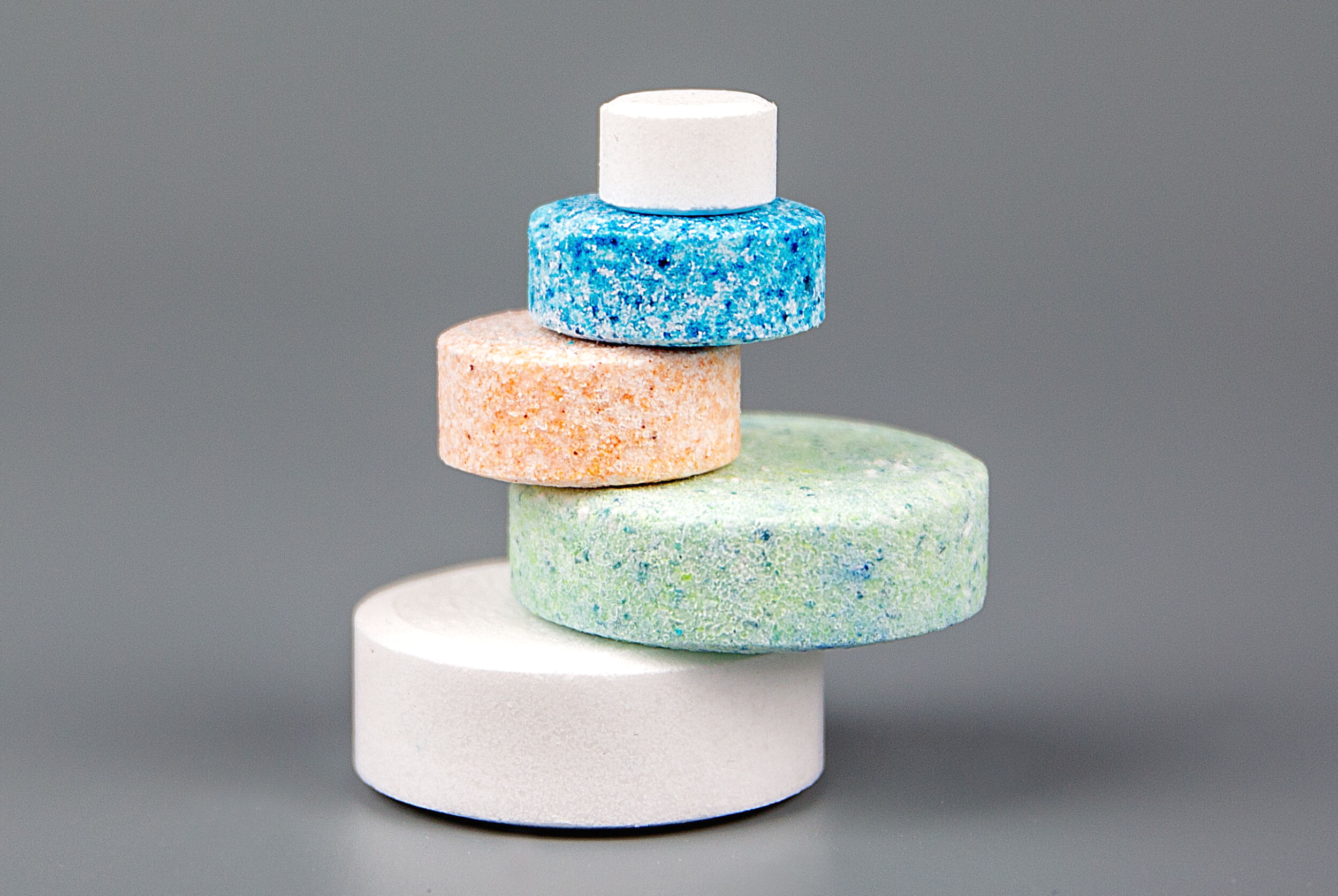 Tablets
With the help of our modern rotary presses, we produce tablets with diameters of 3 mm to 60 mm yielding an output of up to 520,000 tablets/hour.
Our machinery allows the production of one, two, or three-layer tablets.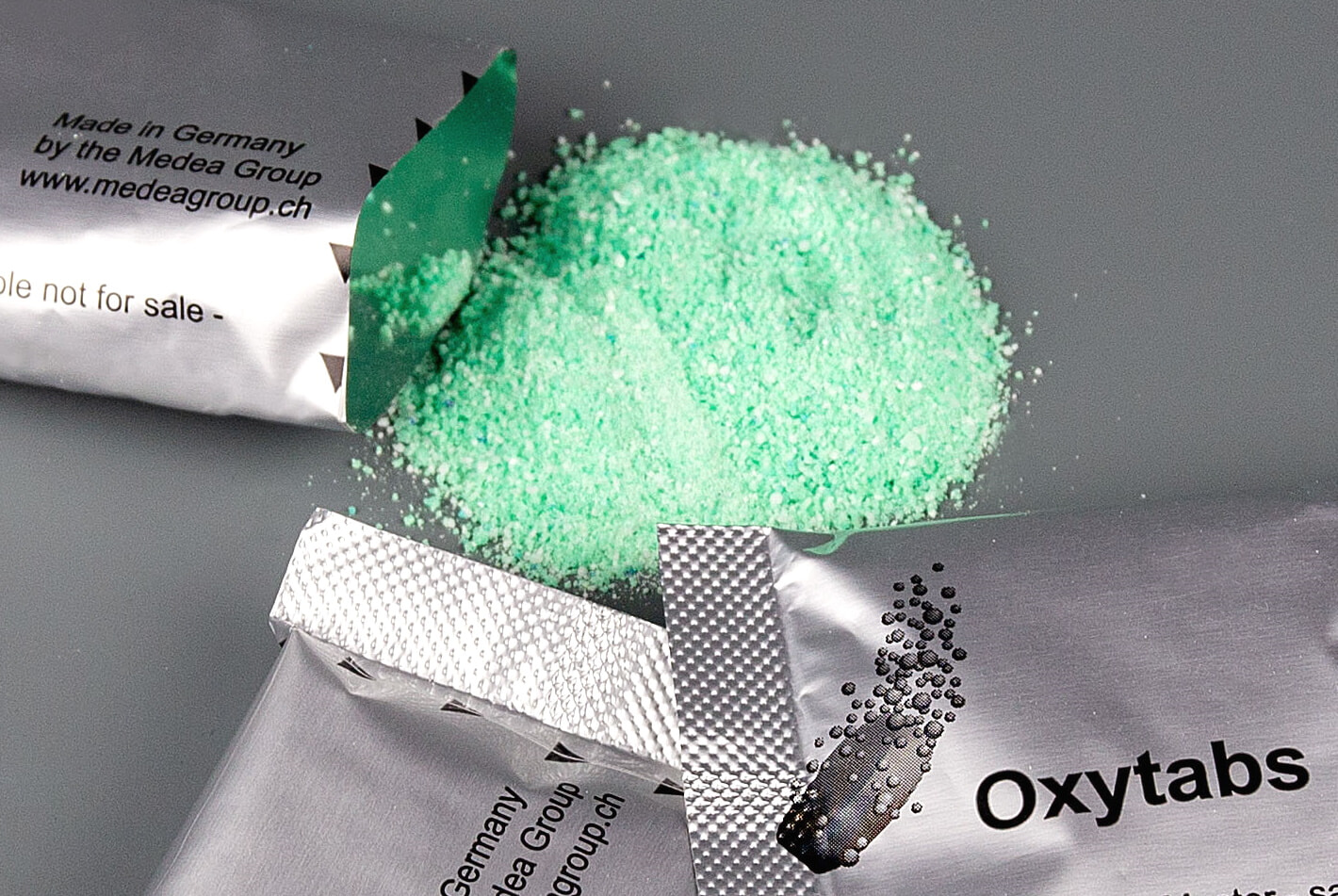 Powders
For powder packaging, we use vertical foil wrappers, which can fill up to 5 stick packs of varied sizes and shapes in parallel. Our machines can process several foil qualities such as recyclable paper foil, OPP (oriented polypropylene) or composite films.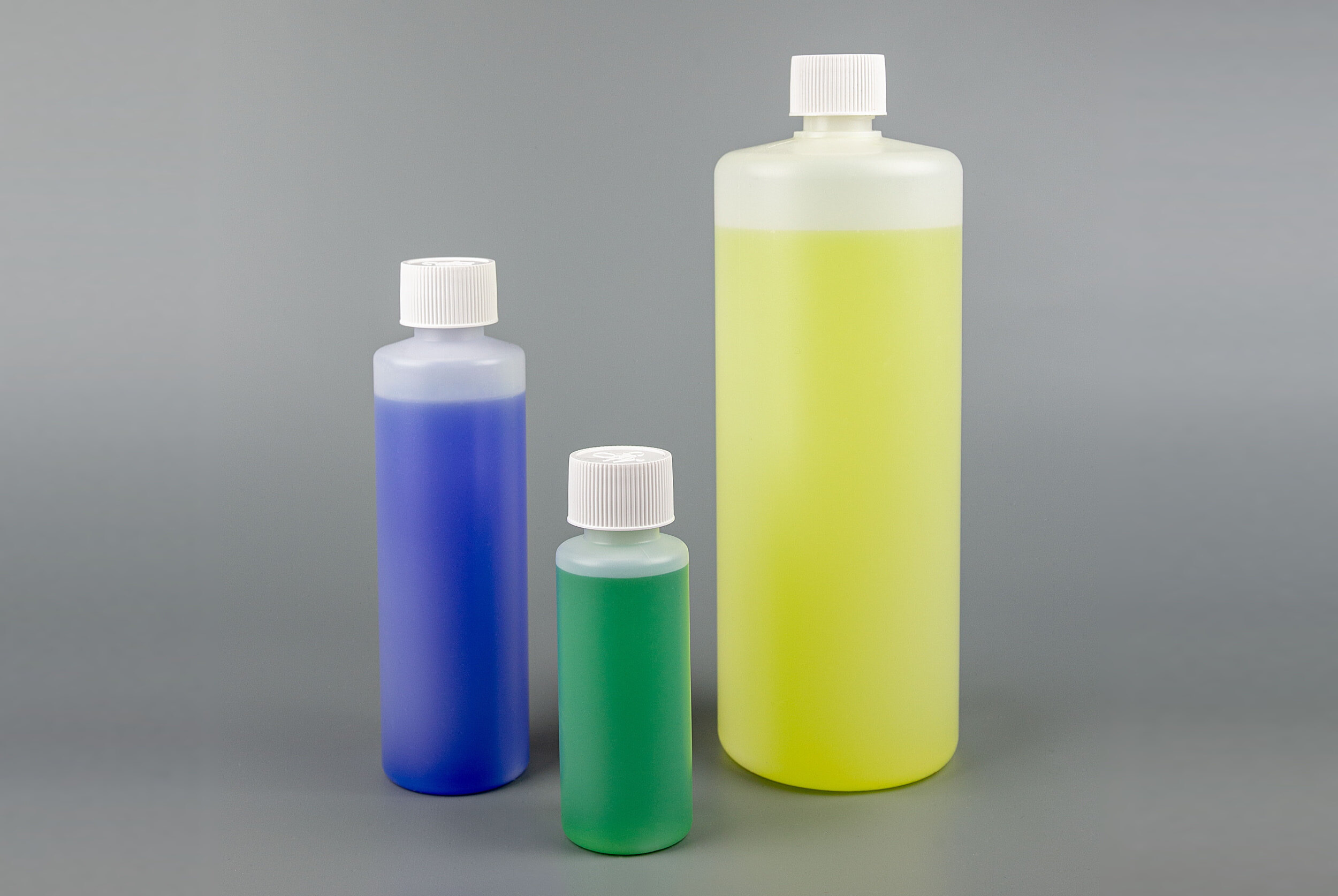 Liquids
Our mixing and bottling systems fill liquids into bottles or other containers of various sizes. By checking each container electronically, we ensure that the caps fit securely.