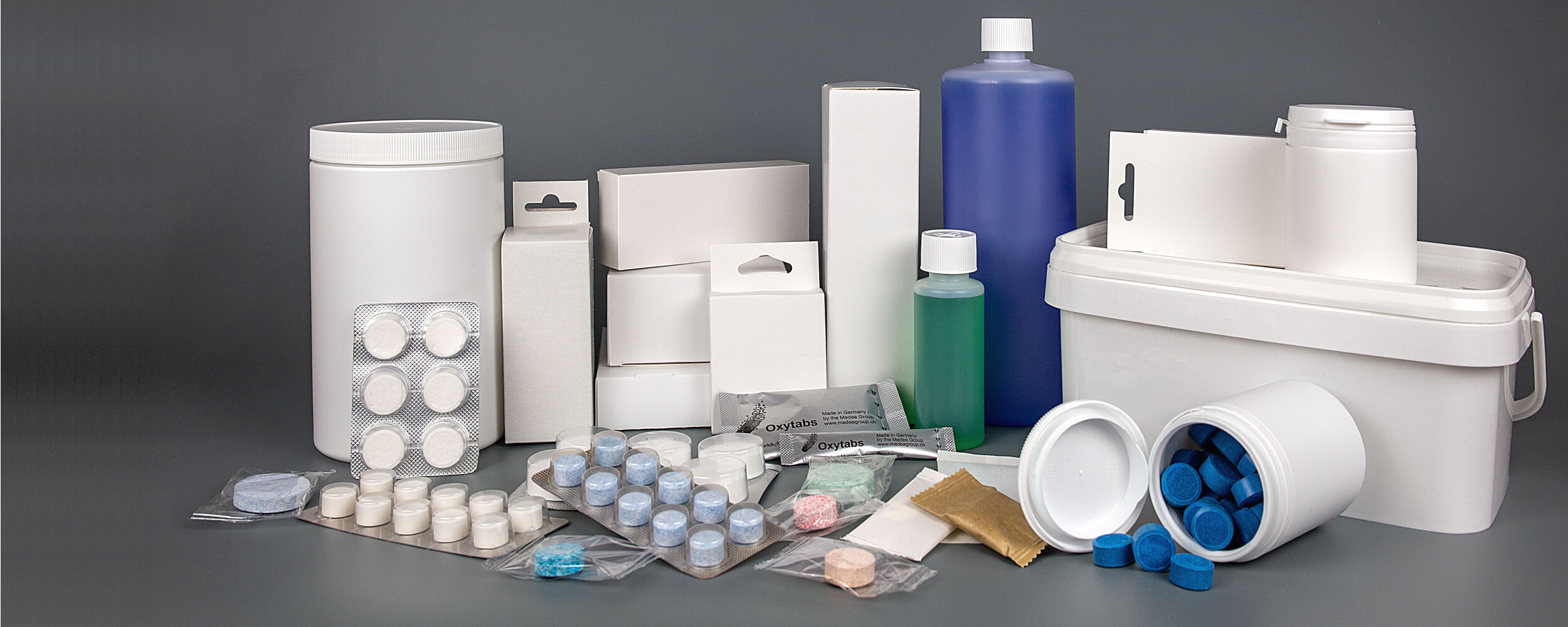 Product forms
Tablets, powders, or liquids - we offer you the optimal product form depending on the requirement profile.
Wherever possible, we recommend tablets. The advantages are obvious:
Easy to use
Low on dust
Correct dosage
Easy storage
Economical transport and storage options
Possibility of reusing spray bottles
Liquids and powders are mainly used when:
This is necessary due to certain ingredients
Openings would be too small for tablets
Comparison of product forms and their properties
Reuse of spray bottles etc.
Maximum size for filling openings
Concentration of ingredients
Simple, safe, and environmentally friendly
Regardless of which product form you are looking for – all our products are easy and safe to use. In principle, we avoid substances that are harmful to health and we use environmentally friendly ingredients as far as possible.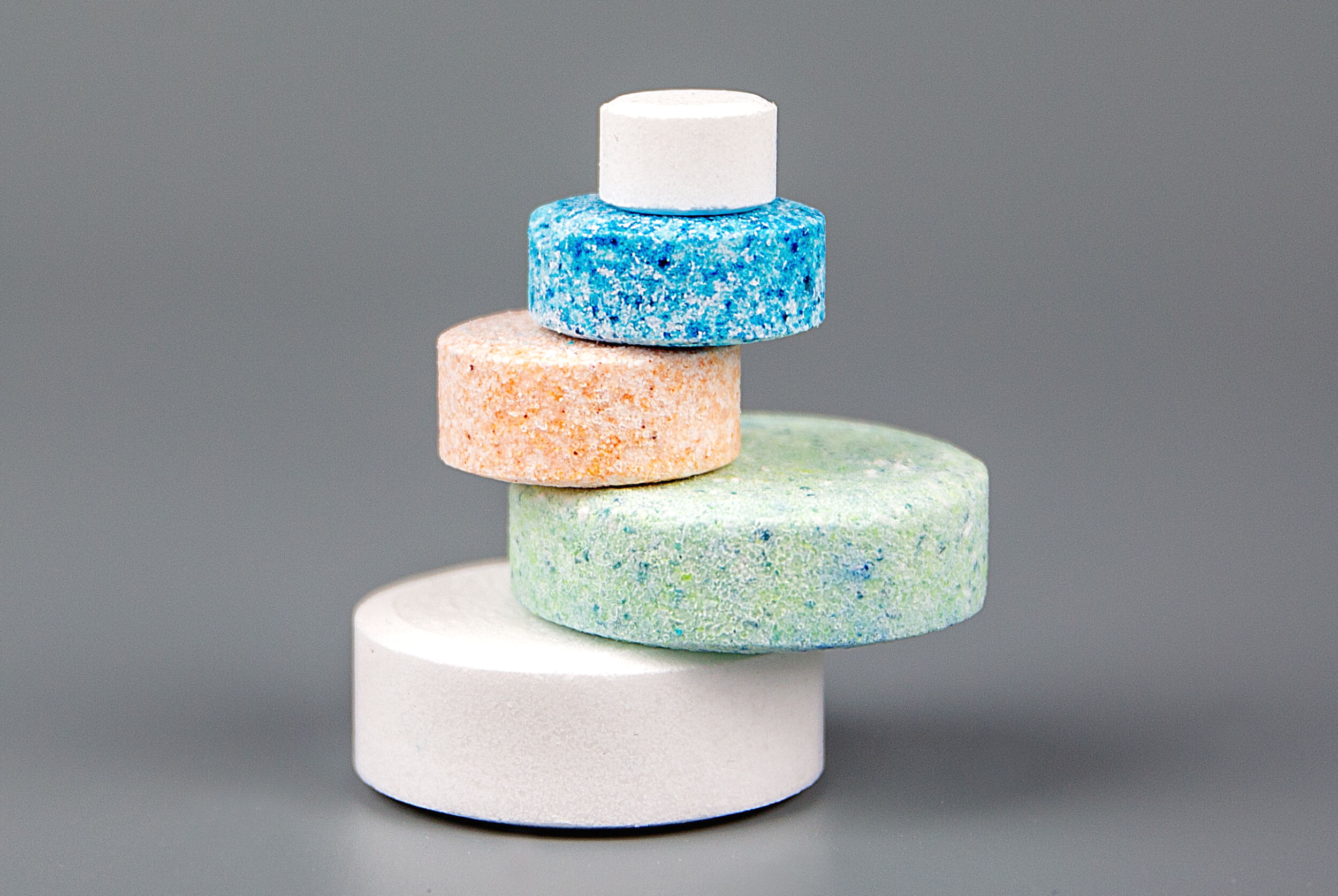 Tablets
Tablets with diameters from 3 to 60 mm can be produced on several modern rotary presses with an output of up to 520,000 tablets/hour.
Our machinery allows the production of one, two, or three-layer tablets.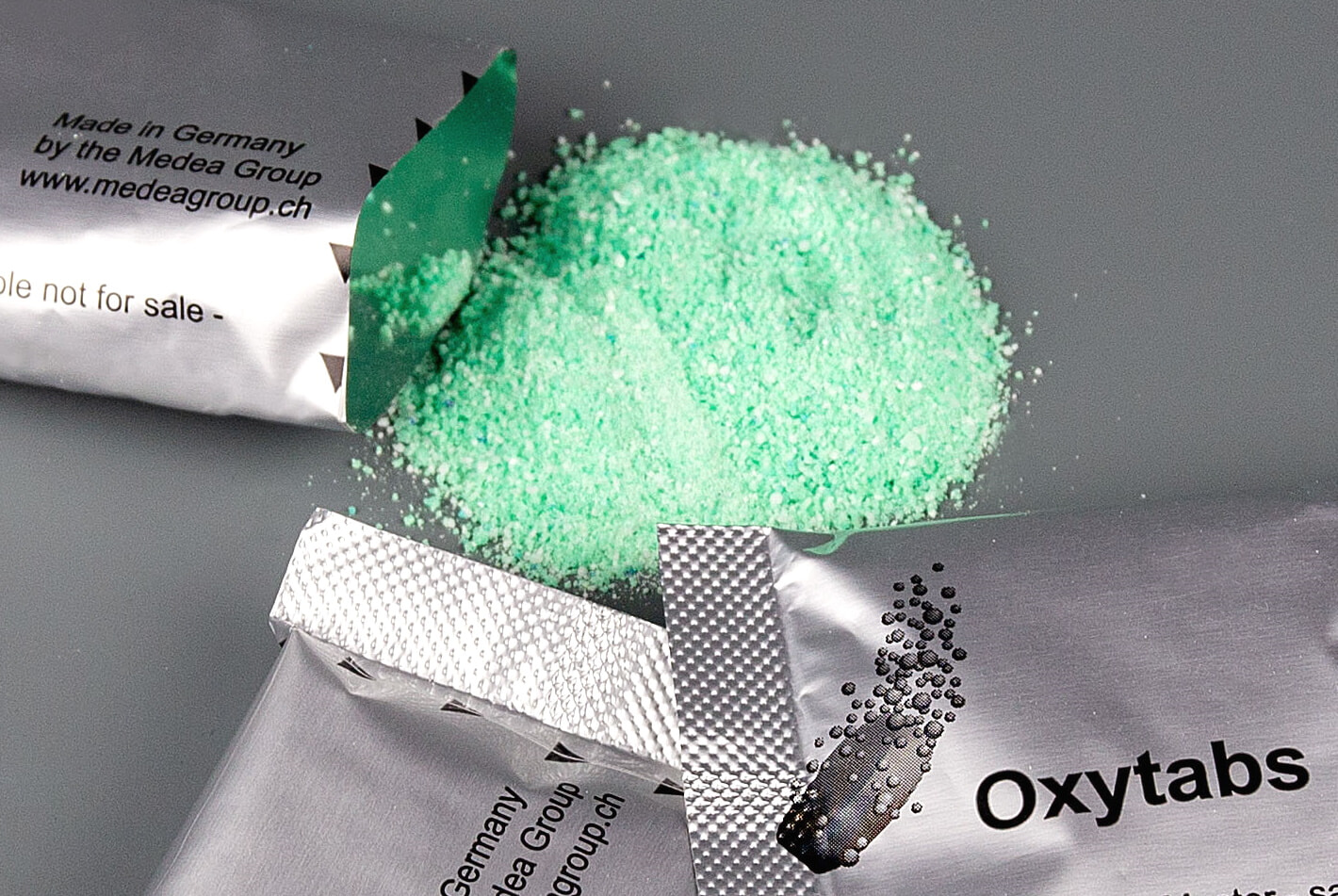 Powders
Powders are filled into sticks with different filling quantities and formats on vertical tubular bagging machines in up to 5 lanes.
The processability of various foils, such as recyclable paper, OPP (Oriented Polypropylene), or laminates is standard with us.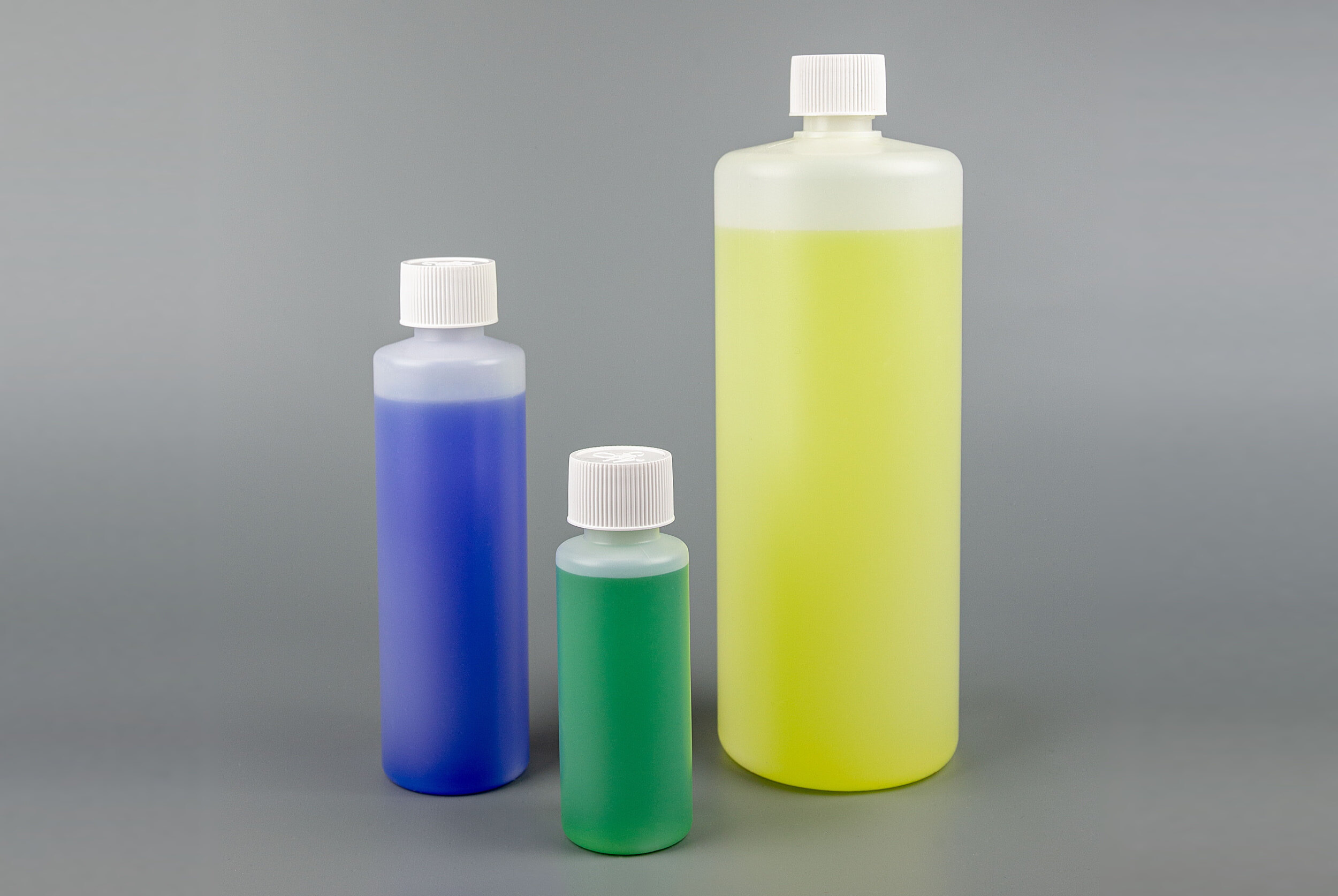 Liquids
Liquids are filled in various containers and volumes on our mixing and filling systems.
The security of the closure is electronically monitored for each container.