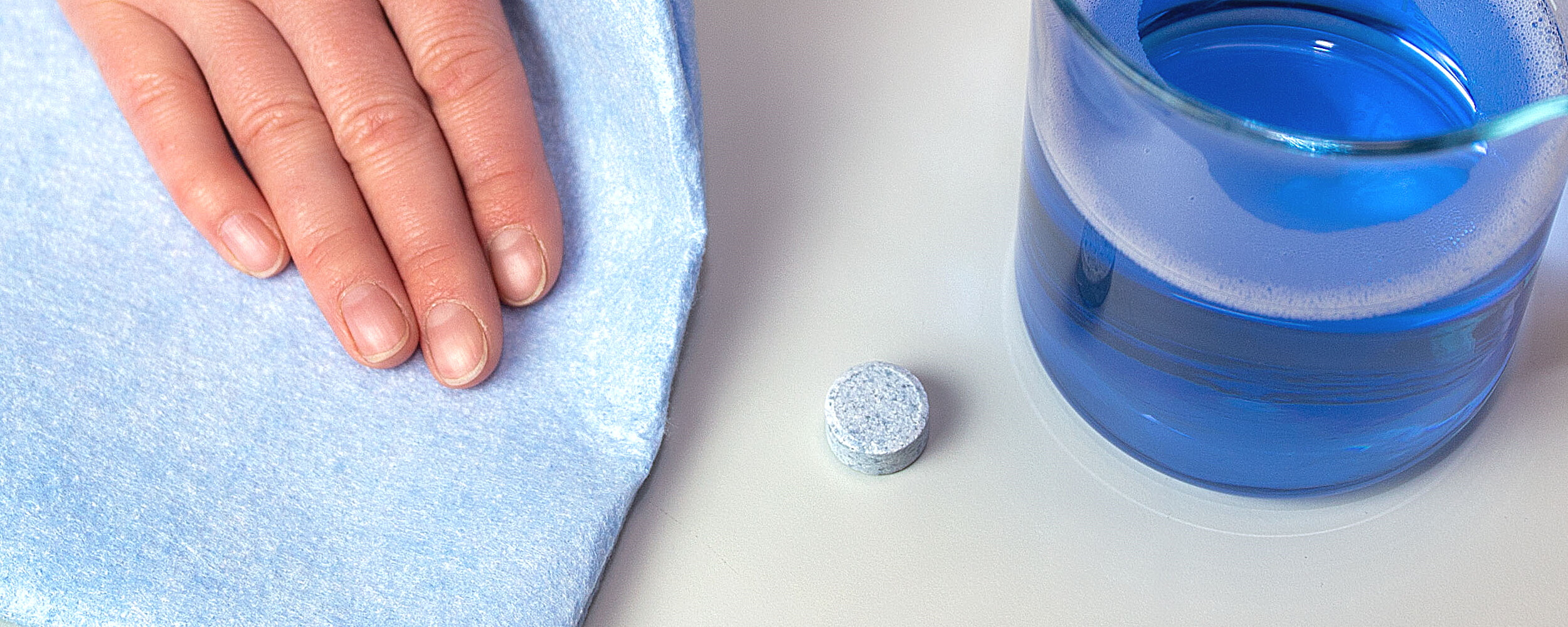 Areas of use
We develop products for industry, household, and agriculture.
Areas of use in industry, household, and agriculture
According to your requirements, we develop and produce a wide variety of private-label products for different areas of application in industry, agriculture, and private households. Our experience covers cleaning and descaling solutions as well as disinfectants and special products.
During the development process, we take care to match the product to the needs in an optimal way. Together with you, we are happy to evolve to new areas and look forward to new challenges.
Examples from the industry:
Climate control and cooling systems are widely used in the food industry. Especially for these applications, we have developed disinfection solutions that are highly efficient against bacteria, algae, and viruses.
For daily cleaning of premises and machines, we have formulated optimized cleaning tablets, powders, and liquids.
Examples from housekeeping:
Our re-invention of traditional cleaning liquids in the form of tablets helps commercial users to minimize storage and transport costs while private users can reuse bottles.
Our key competence is the development of material-friendly cleaning and descaling products for the cleaning routine of popular household devices.
Examples from agriculture:
To optimize the growth of agricultural crops such as fruit, vegetables, and flowers, we have pressed a natural growth regulator into tablets, thus enabling easy and exact dosing.
With some livestock farming types, stables as well as transport trailers and vehicles must be disinfected at regular intervals. Oxytabs supplies the highly efficient disinfection agents required for this application.
The best product for your application
All our products are developed in our internal laboratory. Our many years of experience guarantee the best properties and efficiency for every application.
Last but not least: You may choose between several product forms – depending on the application.